Seamless integration, endless possibilities – with our new smart classrooms. Going beyond the standard norms of teaching, we have incorporated some very innovative technologies in our classrooms.
* Every class is equipped with interactive whiteboards
* Structured lesson plans and extra classes for complete understanding.
* Engages and encourages struggling learners.
* Increases the interaction level of students and teachers.
* A reading corner in classrooms.
* Ability to record and revise lessons.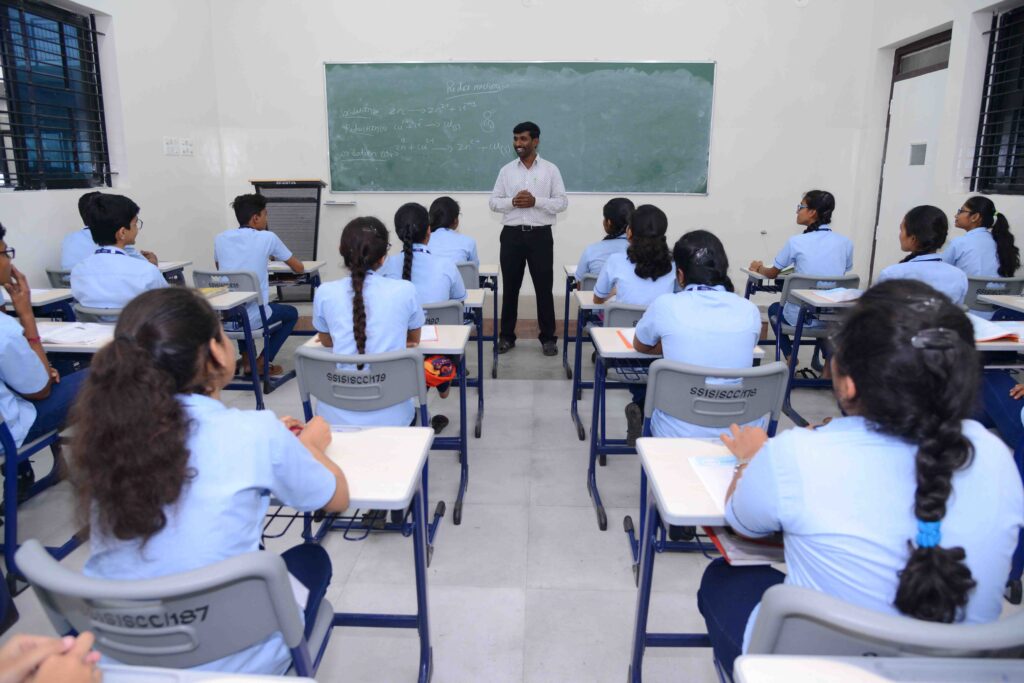 While we boast of a modern education system, we also believe in being strongly rooted in our history and culture. And so, cultural education is an integral part of our curriculum. Every effort is made to ensure that students realize the significance of our culture and the equivalent contribution of nature in our lives. For that, cultural programs and days are observed which involves every student participation.
EXPOSURE TO COMPETETIVENESS
SSPU provides ample opportunities and exposure for students to compete in intra as well as inter-level competitions to compel students to participate, excel and develop their confidence.
Today's Children are Tomorrow's Future. We believe that every child is an uncut diamond, and we aspire to groom them up to be responsible, independent and inspiring citizens.
Nurturing the talents and skills of the young minds, with a focus on 360° development, is central to what we do at SSPU.
1. English Debate Competition Winner – 1st Prize in District level, 1st prize in Divisional level, Runner-up in Sate level.
2. English Essay Competition Winner – 2nd Prize in District level, 2nd prize in Divisional Level
3. Devotional Song Competition Winner – 3rd Prize District level.
A fabulous achievement by our students! SSPU students win top positions for the Cultural Competition – 2019-20 held by Department of Pre-University Board, Karnataka.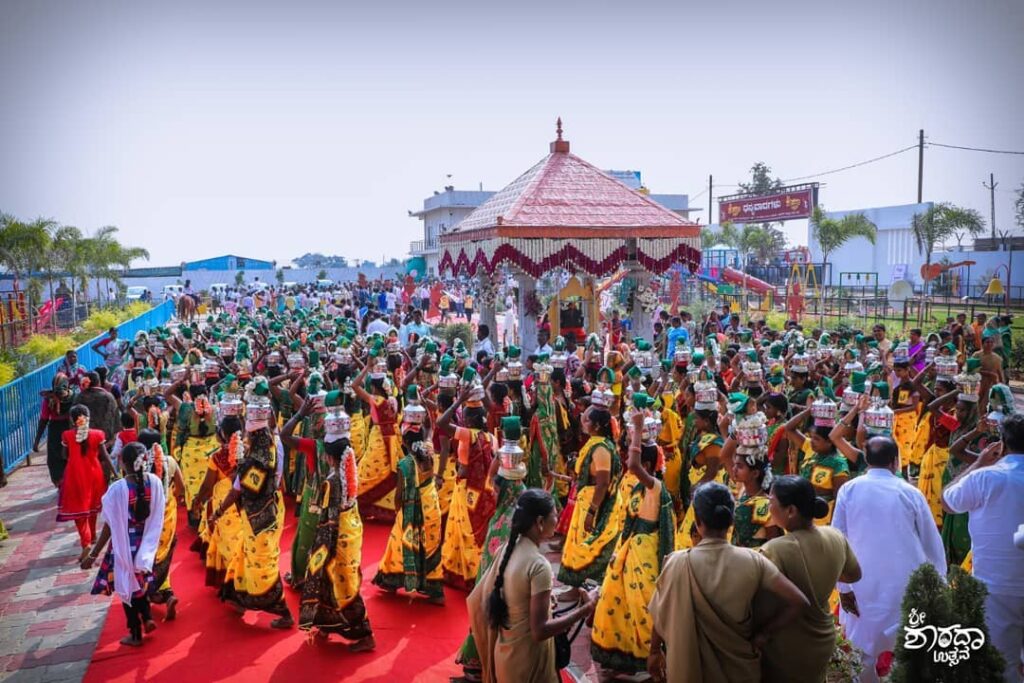 Other prominent celebrations
* Republic day
* Independence Day
* Yoga day
* Ethnic day
* Teachers day
* Children's day
* Kannada Rajyotsava Day
* Fresher's cum Talent's day
All work and no play makes Jack a dull boy! So we encourage every student to come out their shells and participate in the many celebrations hosted by the college.
From welcoming the new college students and providing a platform to showcase their talents with a Fresher's cum Talent's day celebration, to imbibing patriotism in the young minds with an Independence Day celebration, SSPU is a hub where knowledge meets fun.
The most recent example is the Grand two day festival Sri Sharada Utsav 2019-20, celebrated on 28th Dec, 2019 and 1st January, 2020, where each and every student of SSPU graced the stage with atleast one performance. From a thundering performance by the boys to a heart-touching performance by the girls, no student was left out of the party.