LET'S READ – AT SSPU 'HIGH GARDEN' LIBRARY
A place that encourages participatory learning because todays Readers are tomorrows Leaders!
➤ Located at the topmost storey of the building, SSPU High Garden Library is every child's library paradise; a place where knowledge meets fun.
➤ A thoughtfully designed and beautifully spaced garden-themed library, it boasts of an exceptional collection of books and reference materials aimed at developing students reading and research skills. Bright ambience, high ceilings, floor-to-ceiling windows, and a versatile seating arrangement allow students to read, actively learn, and study.
➤ From timeless children's classics to modern literature, books are strategically organised to enable guided reading, which develops students reading ability with increasingly challenging levels of difficulty.
➤ Designed with an intention to provide a cosy and welcoming environment to engrossed readers, a small section of the library has been transformed to a dreamy 'Reader's Café' corner.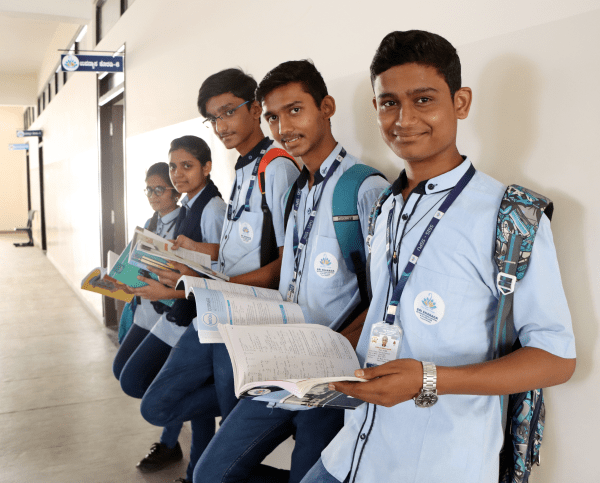 HIGHLIGHTS OF THE HIGH GARDEN LIBRARY
* Rich treasure of books including reference materials. 
* Magazines and journals related to current affairs. 
* A Readers café corner for engrossed readers.
 * Enticing reading experience. 
* From light reading to intensive challenges, a variety of books to pamper every child's intellectual personality.